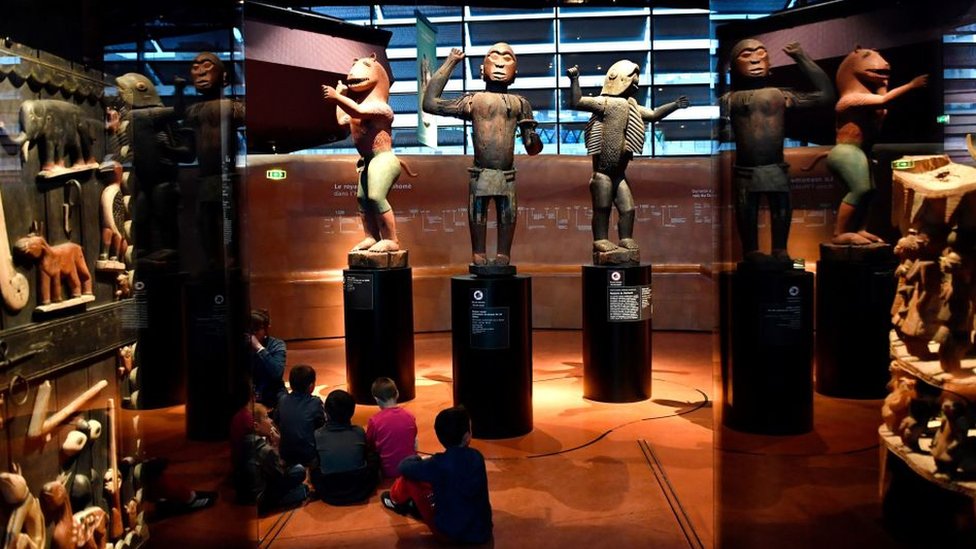 A Congolese activist and four others have gone on trial in France accused of trying to steal an African artefact from a museum.
Emery Mwazulu Diyabanza grabbed the 19th Century funeral staff from Chad at the Quai Branly museum in Paris in June.
He said on social media he had come to claim Africa's stolen property.