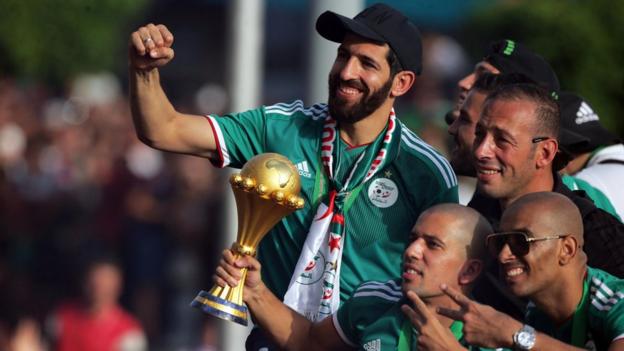 The 2021 Africa Cup of Nations has been postponed to January 2022 by the Confederation of African Football (Caf) as a result of the coronavirus pandemic, while the women's version of the tournament has been cancelled.
The men's tournament had been set to take place in January next year.
Elsewhere, the African Nations Championship (Chan), which should have been played in April, will now take place in January 2021.
Cameroon is to host both competitions.
"Health is our number one priority. We must remain vigilant," Caf president Ahmad Ahmad…