With more than 1 million confirmed COVID-19 cases in Africa, United Methodist schools and universities face unprecedented challenges. Many are turning to e-learning while others focus on safety protocols as students return to school.
African churches are supporting teachers, parents and children in many ways, including creating new programs to facilitate distance learning.
UM News communicators from around the continent share how schools and churches are adapting.
Church promotes mobile learning app in Kenya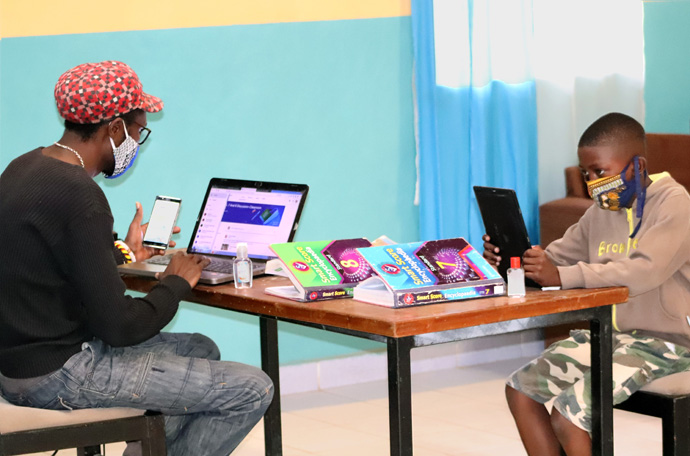 Boneface Ndira (left) works with Rooney Ndung'u, 13, at St. John…