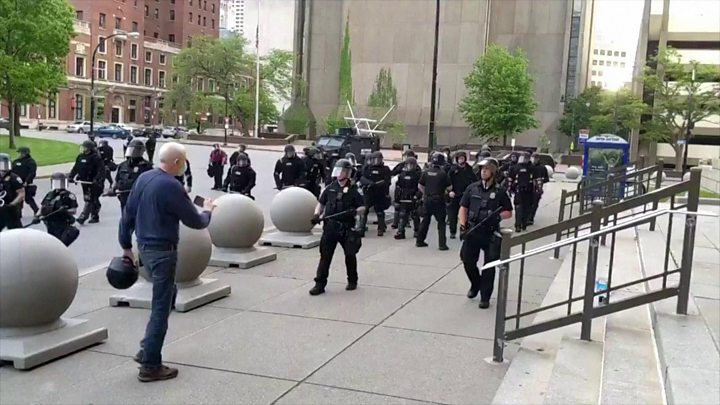 Several videos of police brutality have emerged during protests over the death of African American George Floyd.
In Buffalo, New York State, two officers were suspended after they were seen shoving an elderly white man to the ground.
And in New York City, police were captured on video roughly handling demonstrators as they ran away.
The…