Hundreds of protesters marched peacefully through Boston Saturday to demand justice for Breonna Taylor and others killed by police.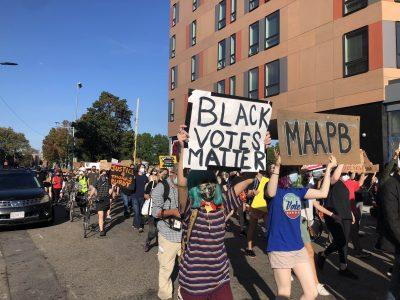 Protesters gathered around 3 p.m. at Ramsay Park in Roxbury for an event organized by Mass Action Against Police Brutality. Much of the crowd held signs and wore Black Lives Matter slogans on their clothing.
Mass Action organizer Brock Satter began speaking to the crowd around 3:15 p.m.
"We're not going back to that period of time where…