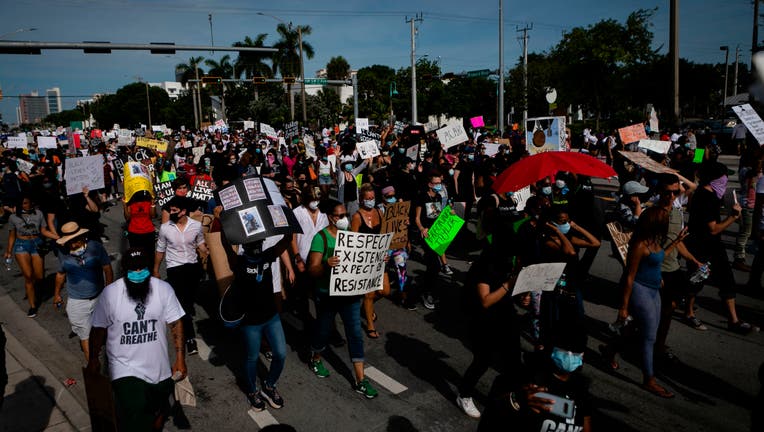 KISSIMMEE, Fla. – The Kissimmee Police Department will march in solidarity with residents in Downtown Kissimme on Monday night, denouncing police misconduct and brutality.
The peaceful protest will begin at 5 p.m. at the Civic Center and will go through downtown, ending at the Kissimmee Police Department.
Broadway will be closed starting at 4:30 p.m. until the event ends.
RELATED: 30 arrested in Orlando as thousands of…