Even in the animal kingdom, there's nothing like a mother's love.
An image of a lioness has gone viral after a photographer captured a tender moment with the lioness snuggling up to her young cubs, British news agency SWNS reports.
Australian photographer Harman Singh Heer took the precious photo while at the Maasai Mara National Reserve in Kenya.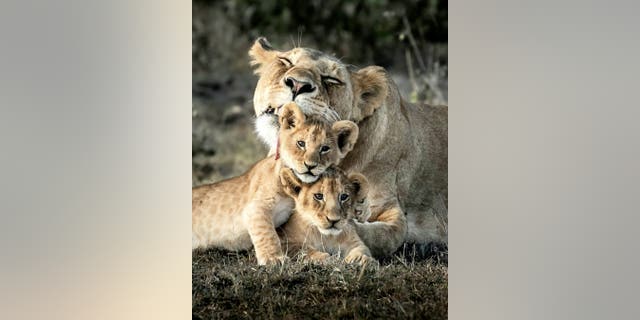 INCREDIBLE PHOTO SHOWS 'EPIC SHOWDOWN' BETWEEN LIONESS AND LION
"It was so beautiful to watch the interaction…